Benoit Lecuyer
Group Freight Transport and Logistics Director
"For the Kohler Co group, Albatross has been a major actor in the management of its supply chain for our main factory located in Tangier. In order to develop our autonomy and have better control over our imported flows for products delivered by "bulk carrier" ships (3000 tonnes) from England and France, it was imperative for the Tangier factory to control the flow of its raw materials.
As chartering was a profession totally unknown within Kohler (procurement under Incoterms-CFR Tangier), it was indispensable for our enterprise to work with talented professionals to accompany this change. After several meetings, an audit of the management of our import flows on our Moroccan site and discussions with our suppliers, Albatross designed a recommendation to manage our imports in Ex Works from our two suppliers (Plymouth / Rochefort).
A clear project offering important ameliorations reassured the directors of Kohler, who approved this important strategic recommendation. After operation support periods on 2 test boats, a contract was signed and the management of our imports was assigned to them. Mastery, flow security, and financial gain are the results of our collaboration with Albatross."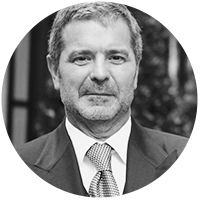 René Tabouret
Former President & CEO
"Sediver is the world leader in the manufacture of tempered glass insulators for high-tension lines, with installations in Europe, China, and on the American continents, touching over 130 countries.
Our products, heavy and cumbersome, are transported from our factories or our logistic platforms in thousands of containers via maritime freight, by rail, or by route, all throughout the world. Each year, we spend more than $12M in logistics.
When I met Yann Casen at the end of 2014, I quickly understood the advantages of working with him. Even if Sediver already benefitted from competitive freight tariffs with good quality client service, the goal was to go a step further: reduce our logistics costs by a systematic analysis and an optimisation of door to door transport processes while increasing service quality by reducing transport times. Albatross was remunerated on the basis of economies realised: a perfect win-win partnership.
Yann & his team were deeply implicated, highly competent and very professional in their approach, helping Sediver realise more than $3.8M additional economies in their annual logistic costs, more than initially anticipated, and also helping us optimise the performance of the entire logistic value chain. I want to strongly recommend Albatross Consulting to all executive directors who want to improve and optimise the performance of their supply chain function."

Aude Moraux
Sales Manager COFRAMETAL
"Albatross is by far the service provider we recommend the most often to our partners. We've worked with them since their creation and they facilitate our export activities daily.
Their team is dynamic, always reactive and innovative with the solutions it proposes. With this collaboration, if there's one thing we never have to worry about, it's transport, because no matter what happens, we're always informed, accompanied and supported by Albatross services."

"Working with Albatross is a real pleasure for us. We get answers to all the questions we ask ourselves, and we get them fast.
Albatross not only offers us the expertise we lack but the speed we need (especially when we're short-handed).
For every delivery, we're sure to find the best provider and to pay the fairest price. And there are never any unpleasant surprises, neither when the merchandise arrives, nor when it comes to tariffs. Albatross has enabled us to free up time so we can better concentrate on our core business."
Corinne Grapton
President
"Albatross has accompanied us since we began and has become a driving force in the development of our activity. Our market is extremely dynamic and we must remain competitive while always ensuring a quality of service that extends from the handshake of our transporter all the way to delivery.
Over and above their daily support, their insightful advice, their efficiency, their flexibility and their reactivity are essential to satisfy our clients and optimise our margins. They always go the extra mile and that represents a major asset for a service provider.
Albatross is an integral part of the life of our structure and of our value offer, they're a partner who's as strategic as they are sympathetic!"
"We enormously appreciate the services of Albatross Consulting who have been working with us for several years. Their teams not only know how to help us operationally on a daily basis, but also how to add value when it comes to complex transport problems.
They successfully intervened on subjects as varied as the optimisation of maritime transports, the implementation of logistic platforms abroad and customs declarations according to different products and countries. In a market that's ever more competitive and demanding, Albatross Consulting enables us to stay a step ahead on all of these subjects and to keep a competitive advantage with regard to our competitors to better serve our clients.
Albatross Consulting handles more and more complex issues that are in line with our needs and those of our international clients."
Thierry HERMANN
Head of Supply Chain
"We contacted Albatross Consulting to accompany us in our future negotiations with our different logistic partners in order to optimise the transport costs of our intragroup and client flows.
Thanks to their high-level contacts with directors of maritime companies and operators of NVOCCs, Albatross Consulting has been an extremely precious partner for us over the last two years, enabling us to save some 20% on our maritime and land transport costs.
Aside from these significant cost reductions, what we most appreciate with Albatross is their approach to logistic problems: they always have direct, global, original, and even audacious solutions to propose.
With them, we've been able to work on solutions for optimising packaging, material handling, pallet and case supply and treatment, and stock reductions in our factories in China, Brazil and Italy.
We also recently entrusted them with a special mission for the optimisation of the distribution of our products in the USA.
All of these missions were satisfactorily completed in short order thanks to the reactivity and the expertise of the entire Albatross team.
Yann and his team are dedicated to helping us evolve – and sharing their passion for logistics with us!
Our collaboration continues and we're very happy about it!"
Stéphane Lemoing
Président
"Albatross Consulting helped us to organise our rapid international expansion, develop our logistic processes, select our ideal partners, and negotiate the best possible market conditions for our brand.  
Their professional skills, and their fresh perspective on our organisation, were of invaluable aid to us.
We look forward to a long-term partnership with Albatross Consulting."
Our greatest success:
client satisfaction!